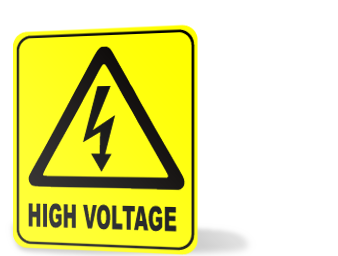 Case Study 1
Major Australian Energy Infrastructure Company: Speed Reduction, Site Vehicle Safety, Vehicle Signage, Employee Driver Safety
This customer is a national energy infrastructure company, and is SA Headquartered. The main issues Maintcomm addressed were:
Employee traffic pedestrian safety
Motor vehicle safety off site
Forklift / materials handling / heavy vehicle traffic speed reduction & awareness
Automated Defibrillator Device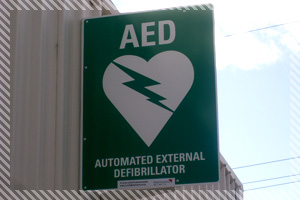 With high vehicle movements into and out of this facility, the issue of speed reduction & employee/visitor/contractor pedestrian safety was of importance. These vehicles include heavy articulated, tipper trucks, maintenance vehicles (heavy & mid-size), waste management & normal passenger type vehicles. Maintcomm supplied & fitted 55 metres of Australian Standard AS 2890 50mm high speed humps, spaced at a maximum of 20 metres each. This ensured that all vehicles speeds were kept constant & with the dedicated pedestrian walkways ensures that all pedestrians are safe at all times.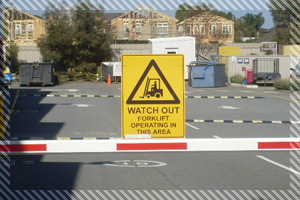 With forklifts & vehicles moving within a constrained facility - Maintcomm designed, manufactured & fitted custom 450mm x 600mm colour bond steel signage, fitted to the entry boom gates & within the facility. These signs raise awareness to pedestrians to be aware of forklift movements & reduce the risk of injury.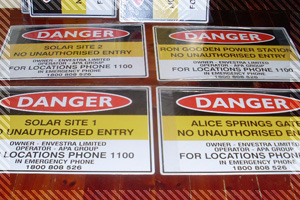 With the use of electrical tools & equipment prevalent within this facility, the use of Automated Defibrillators is a first aid device to "kick start the heart". These units are used in the event of an employee suffering a heart failure. Our brief from the customer - design, manufacture & fit 12 custom AED signs to show the locations of the units throughout the complex. These units needed to be UV stable due to the external applications & be solidly mounted to the external steel cladding, placed at 2.6m above ground, to allow a good field of vision oncoming from all directions.
"Maintcomm has done 3 of our SA based sites and our Northern Territory site. We continue to ask these guys to undertake assignments for us because they always under promise - yet continually over deliver with all of the custom Danger/safety/AED/traffic signs, speed humps, convex mirrors & labels we need. It's great that we can ask a question & we always get a straight answer with options we may not have considered. We are constantly surprised at what Maintcomm can do"

Barry & Dean - Facilities Supervisor & Regional Manager - Major Australian Energy Infrastructure Company
See how we can help you, achieve your safety goals
"Want more products? Click here for our Comprehensive Hard Copy Catalogue."