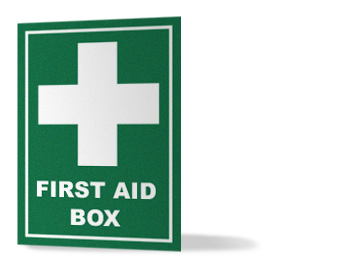 Case Study 6
Major Building Developer - Major Residential Projects: Disabled Access
This project is part of a major residential development in Woodville, Adelaide S.A. We were approached as the client had an audit conducted that highlighted limited disabled access / egress at the main project office.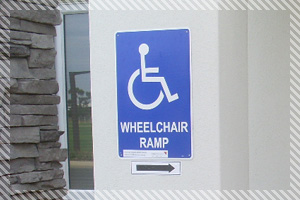 Maintcomm assessed the surroundings of the main project office, and through consultation with the Project Director & Projects Administrator, we supplied & fitted several disabled access signs (in white & blue) with directional sub signs, along with green credentialed rubber disabled access threshold ramps, for both internal & external entry doors. These ramps allow compliance to the code AS 1428 - Disabled access, whilst retaining a pleasing aesthetic.

"Guys - great job. Exactly what we needed. Clean & tidy workmanship; great communication too."

Emma - Projects Administration
See how we can help you, achieve your safety goals
"Want more products? Click here for our Comprehensive Hard Copy Catalogue."