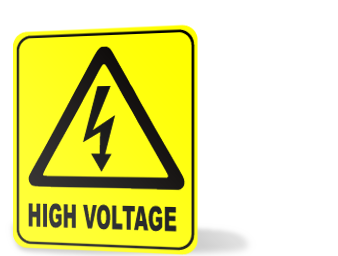 Case Study 5
Electrical/Data/CBus firm: Advertising banners
This particular client is a well known, young & dynamic firm - and is always having work referred their way by Maintcomm's MD & CEO.
We were approached by this customer to provide a medium, for advertising on construction sites across the Adelaide metro area. The requirement was to provide a bold, visually attractive & strong product that reflected their high professional standards.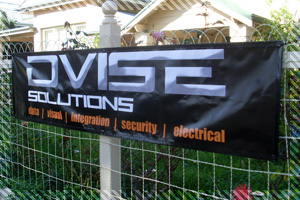 The outcome resulted in a gloss finish 3.0m x 900mm banner manufactured form UV Stable outdoor vinyl fabric, with the artwork being printed onto the vinyl. Strength comes from the double stitching and plastic rope embedded within the banner edges. The gloss finish compliments the bold colours used & means that not only do you get a nice finish - but that one is graffiti resistant. We have since done service contact labels that this customer uses on electrical boards.

"Maintcomm under promised & over delivered for us. They took our concept & tweaked it & the finished product is fantastic. Definitely have Maintcomm do more banners for us"

Rob - Director Electrical/Data/CBus firm
See how we can help you, achieve your safety goals
"Want more products? Click here for our Comprehensive Hard Copy Catalogue."